Natalie Brady – DipNut, Reg. Clinical Nutritionist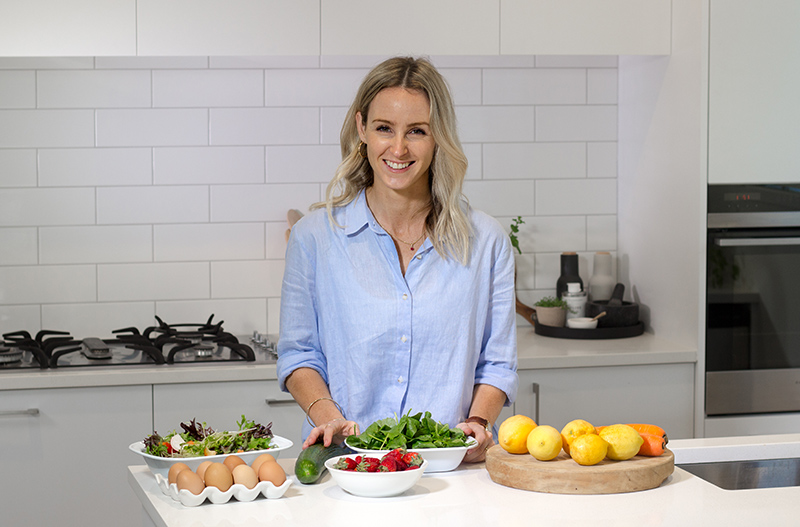 Natalie Brady is a Registered Clinical Nutritionist, health influencer, blog writer and healthy recipe creator. Her own health complications prompted her to make positive diet and lifestyle changes, revitalize her health leading to a career change from the corporate world to nutritional medicine.
Natalie believes in a whole foods approach to good health, focusing on simple strategies for modern, busy people. Her approach is practical, evidenced based and is shaped by many of her own experiences, which is all about creating balance in life. Natalie doesn't believe in fad diets or quick-fixes, rather simple changes that you can make which suit your lifestyle, and are sustainable, effective, enjoyable and long-lasting.  
Natalie has a holistic approach, and addresses health goals and concerns by looking at all aspects in your life with nutrition as well as lifestyle factors. When you work with Natalie, you will get to know your body, you'll understand what works best for YOU and what doesn't. Natalie will educate, motivate, inspire and support you. You'll learn how to create balance within your life, strategies to make cooking and healthy living as simple as possible, and you'll learn to value your health.
"It's my mission to help you learn that healthy living should be fun, rewarding, enjoyable and not boring, difficult or feel like a chore."
Are you ready to quit dieting and make positive changes that are practical and realistic?
Natalie can work with you to:
Transition to a clean whole foods diet which is suited to your individual needs

Balance your blood sugar levels

Reduce cravings and learn how to manage them

Increase your energy levels

Reduce digestive discomfort

Understand the importance of gut health for your overall wellbeing

Learn how to eat to support natural weight loss

Improve sleep quality, so you feel more alert and refreshed upon waking

Learn techniques to manage stress and reduce anxiety

Reduce guilt around food and learn how to create balance within your life

Learn techniques to keep cooking simple, but enjoyable

Motivate, educate, inspire you to take control of your health and life

Support you on your journey!
Email: nutrition@myremedy.co.nz
Book an appointment with this practitioner