Kohei Iguchi – BNatMed, BSc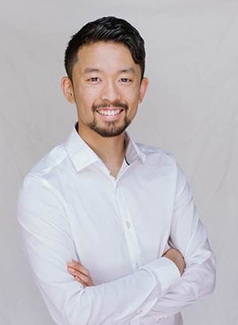 Qualified Naturopath

Live Blood Screening Specialist
I believe that to every problem, there is a solution. Your health is no exception. It is my job to listen, un
derstand, and find the best possible solution in order for you to achieve optimal health.
I will take you through a comprehensive consultation to assess your health concerns holistically, considering the physical, mental and lifestyle factors, and provide you with a personalized treatment plan that is both practical and realistic.
I am also a firm believer that the power of healing lays within each and every one of us. Illnesses often arise when your body's ability to heal itself becomes compromised.
My goal is to promote one's ability to take control of their life by laying the stepping stones towards a more healthy and vibrant you.
I, too, carry a personal experience of falling chronically ill, and I deeply understand the pain, the struggle, and the constraints it can place on your day-to-day activities.
This is the reason why I am dedicated in guiding you through your healing journey by providing you with the necessary tools, support and care that you deserve.
It is here where my passion lies… to help you reclaim your quality of life and empower you to live your life to the fullest!
Email: kohei@myremedy.co.nz
Book with this practitioner