NATUROPATHY
A UNIQUE AND POWERFUL APPROACH FOR YOUR HEALTH AND WELLBEING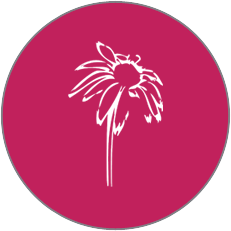 NATUROPATHY
What is naturopathy and how can it help you ?
Naturopathy is a system of natural medicine that supports the body's innate ability to heal without the use of surgery synthetic drugs. Naturopaths use nontoxic, natural therapies to help you achieve the highest possible level of health.
On a physical level, naturopathic treatment supports the more effective utilisation of the basic nutrients,molecules and phytochemical found in foods and herbs that are necessary to rebuild and sustain the integrity of our bodies. A holistic focus on lifestyle factors also allows a naturopath to assess causes and symptoms of physical or emotional stress, environmental factors and nutritional status. These are often seen as significant contributors to the various biochemical imbalance that may lead to a state of disease.
Our Specialities
We are all general practitioners but each of us have particular specialities and interests, including :
Adrenal Fatigue
Allergies(incl Asthma, Eczema, Food Intolerances and Environmental Sensitivities)
Cancer Support
Chronic Fatigue
Detoxification
Energy & Stress Management
Gut & Digestion (incl bloating, indigestion, IBS, Crohns, Coeliac Disease and Food Intolerances)
Hormones (incl Fertility, PCOS, Endometriosis, PMS, Menopause and Hormonal Cancers)
Skin conditions
Weight Management
Massage

A Naturopath (Natural Health Practitioner)
Is very much a general practitioner (utilising natural medicines) and draws from specialised nutrition, lifestyle changes, herbs, vitamins and minerals, massage, homeopathy, Bach Flowers and more to assist the natural healing processes. At My Remedy we work individually with patients to assess not only their current health issue, but also what may be the underlying cause.
New Age …. not really.
The underlying concepts of natural medicine are far older than those of conventional medicine and have been used in various healing traditions around the world since the dawn of recorded history. The word 'drug' comes from the Dutch word 'droog', meaning dry because most drugs (medicines) originally came from dried plants.
So what qualifies us to give you this advice?
Times are changing. Natural Medicine Practitioners -naturopaths, homeopaths and medical herbalists -these days should have science based degrees aligned with international university research, as well as biochemical and pharmacological training. All of the Naturopaths at My Remedy have a Bachelor of Natural Medicine, keep up to date with current research and professional development as well as belonging to appropriate governing regulatory bodies.
What happens in a consultation ?
An initial comprehensive consultation at My Remedy usually takes 90 minutes. This is to discover your health history. Not 'what is the condition', but 'why has this condition occurred?' . By understanding not just what is wrong now, but what has happened in the past that has lead to this point, we start to find out who you are, and how you 'tick' so that we can make a plan that suits you. We need to understand what conditions you are living with, what medications have you had, what illnesses have you had, if there has been high stress for a longtime; what are your nutritional habits; is the liver a little overwhelmed from lifestyle choices; how is your energy?
Then we can look at how the body has coped. Is your mood, or sleep affected? Are there digestive issues? Are there skin conditions, or allergies? All of this is essential to find a path back to optimal health, or to support a chronic condition.
Testing
Our Naturopaths at My Remedy make great use of testing including:
In-clinic Hemaview (Live Blood Screening)
In-clinic Bioelectrical Impedance Analysis (BIA)
Traditional blood testing
Hair testing for food intolerances and environmental sensitivities
Urinary testing
Hormone tests
Once we establish and support the particular aspect of the body, whether it is the function of the body, or the lifestyle choice that may be causing the issues, we see a great improvement in the general health and wellbeing of our patients. We focus on what your body needs to reach wellness again.
It doesn't have to be a choice between Medicine and Natural Medicine; it can be a cooperative approach that allows you to be healthier in spite of your condition. We welcome working alongside general practitioners and specialists to bring about the best possible outcome for you.
For Further infomation contact our practitioner