Dealing With Stress And What To Do
Struggling a little to get out of bed in the morning?  Perhaps you've noticed you're a little more 'bitey' than normal or feeling 'fearful and tearful'. However your signs of stress may be presenting, this show opens up the discussion of 'when should I ask for help?'
If you've seen the My Remedy video on 'The Health Ladder', then here's a graphic to consider: The Stress Ladder.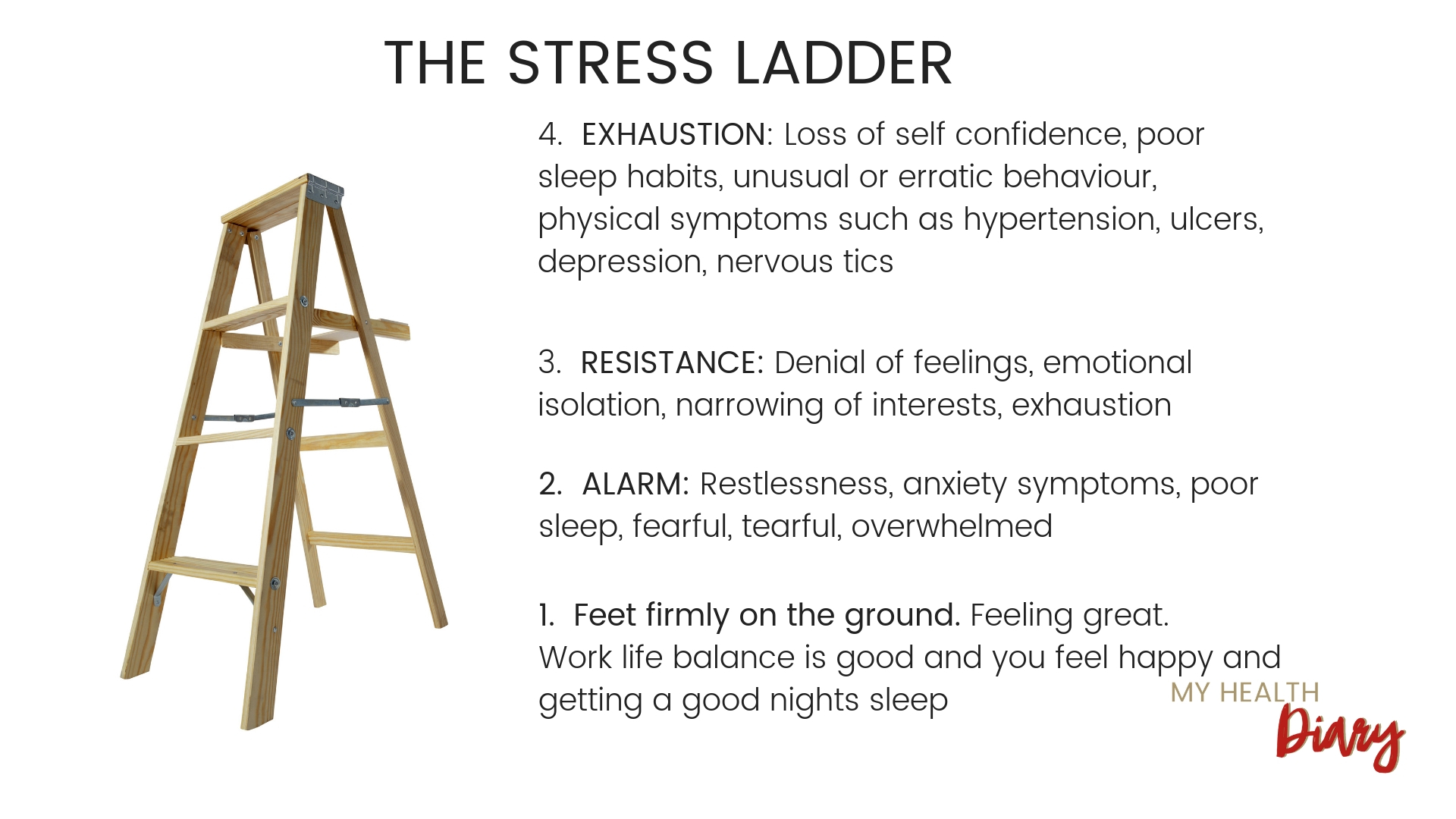 Where are you at on the ladder?  To find out more, check out the live stream below and if you have any questions, get in touch!
Need support to get yourself started? Why not talk to one of our team!