Amy Lynn – BNatMed
Naturopath
Herbal Medicalist
Massage
Nutrition Coach and Chef
Amy has over 10 years experience providing nutritionally dense and well- balanced meals, which mainly include vegetarian, vegan, gluten free, sugar free, dairy free, and any other dietary requirements a client may have.
As a private chef to families with food intolerances and/or limited time to prepare healthy meals, she brings together her education and menu planning experience to deliver meals enriched and supercharged with nutrition. This background had also led her to open the first raw food café in Auckland as well as creating balanced and powerful meals for retreat menus around the country.
She has a degree in Natural Medicine and is currently furthering her studies in Nutrition through AUT. Amy's specialty is to support those who wish to add more nutrition into their meals. She will take you shopping, create a monthly menu plan and/or cook for you too! If you want to know what vitamins and minerals certain foods have within them and how they work in the body, ask Amy!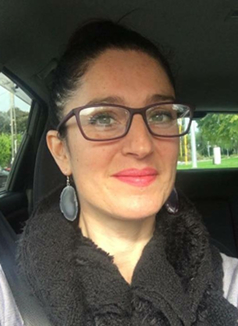 Email: @myremedy.co.nz