Joanna Loveys – BNatMed
Naturopath
Medical Herbalist
Special interest in Gut & Digestive health
Weight Loss Counsellor
Food and Environmental Sensitivity Testing
There have been many changes over recent years in the way the public and health professionals perceive the practice of natural medicine – and rightly so! Clients expect safe, well researched, evidence based natural medicine care. Nowadays, Naturopaths belong to governing bodies, follow strict principles of practice and work in closely with medical practitioners to create a safe environment for clients and practitioners. More and more people are reaching out to the practice of natural medicine to support them to optimal health. Natural medicine has never been more vital now that more people are taking responsibility for their own health care and realising there are other options available to them. I believe there has been a worldwide swing to this way of thinking.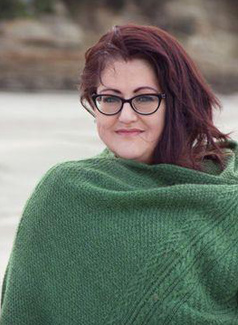 It is our love of the healing power of natural medicine that sets Naturopaths apart as a group of practitioners. Naturopaths offer a primary health care model which emphasizes prevention, treatment, and optimal health through the use of therapeutic methods, herbs, nutrition, supplements and lifestyle changes which encourage the body's natural healing abilities towards balance and homeostasis. The practice of naturopathic medicine includes modern and traditional, scientific, and empirical methods. We fill the gap between the health store and the doctor's surgery and we often see cases where all medical avenues have been exhausted.
For me, Natural Medicine is about providing an empathetic environment within a holistic medical model which encourages healing based on scientific principles and I feel that My Remedy offers itself as a model for great natural healthcare in a welcoming and available way.
I am a great believer in the body's ability to heal itself given the right conditions and support, and I believe in the effects and power of holistic health and education, treating the cause of a health issue, acknowledging the whole person; that one is more than just one's 'dis-ease'. I take a balanced approach to healthcare and I am particularly interested in the biochemical and emotional reasons for health issues. I firmly believe that a safe considered approach to natural health works very well.
My Bachelor of Natural Medicine enables me to practice safely and with consideration of the body's physiology as well as the practical indications of safe prescribing. I have also earned the National Certificate in Homeobotanical Therapy (Herbal Drop Therapy).
I really enjoy supporting people on their health journey and I feel very privileged to play a role in their healing experience. My interests are in the fields of:
Women's Health
Gut Disorders (Inflammatory Bowel Disorders, Food Sensitivities, Gut Dysbiosis)
Bariatric Support
Women and Weight Issues
Obesity
Stress and Anxiety Disorders
I offer naturopathic consultations, nutrition and lifestyle advice, herbal medicine and homeobotanical herbal drops. I am available for community and group talks as needed.
Joanna Loveys